Six-time Grammy Award winners, The Chieftains, have been highly recognized for reinventing traditional Irish music on a contemporary and International scale. Their ability to transcend musical boundaries to blend tradition with modern music has notably hailed them as one of the most renowned and revered musical groups to this day. As cultural ambassadors, their performances have been linked with seminal historic events, such as being the first Western musicians to perform on the Great Wall of China, participating in Roger Water's "The Wall" performance in Berlin in 1990, and being the first ensemble to perform a concert in the Capitol Building in Washington DC. In 2010, their experimental collaborations extended to out of this world, when Paddy Moloney's whistle and Matt Molloy's flute travelled with NASA astronaut, Cady Coleman, to the international space station. They performed for Pope John Paul II during his visit to Ireland in 1979 to an audience of over 1.3 million. In 2012, marking The Chieftains' 50th Anniversary, they were awarded the inaugural National Concert Hall Lifetime Achievement Award at a gala event in Philadelphia hosted by The American Ireland Fund "in recognition of their tremendous contribution to the music industry worldwide and the promotion of the best of Irish culture." After fifty years of making some of the most beautiful music in the world, The Chieftains' music remains as fresh and relevant as when they first began.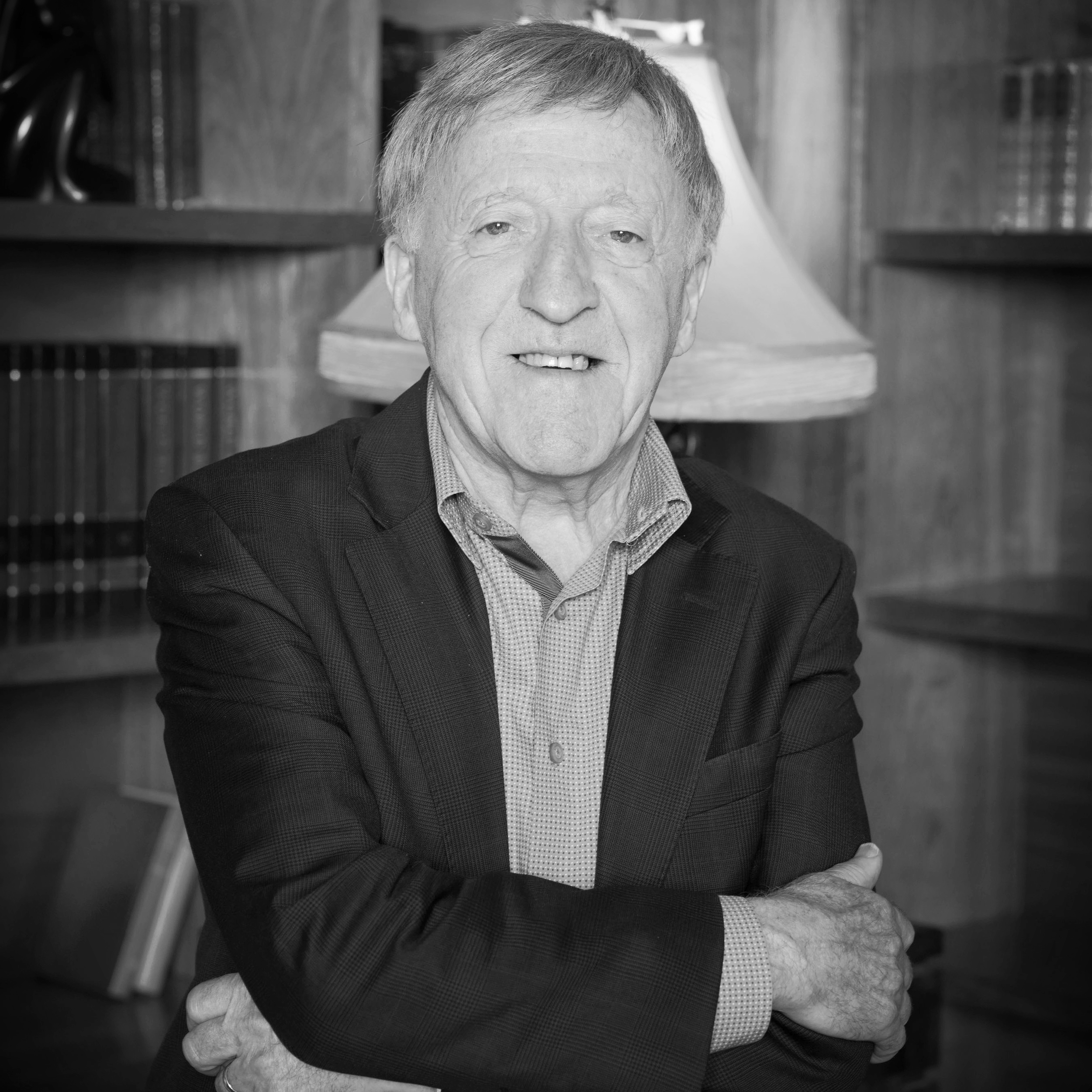 PADDY MOLONEY (Uilleann pipes, tin whistle and vocals) Mus. D. HC., composer, leader and founding member of The Chieftains. The Chieftains were formed in 1962 by Paddy Moloney. Enlisting top folk musicians, fiddler Martin Fay, flautist Michael Tubridy, tin whistle virtuoso Seán Potts, and bodhrán player David Fallon. Paddy's love of Irish music came from his parents' native Co. Laois and the music that surrounded him at home. His first instrument was a plastic tin whistle and by the age of eight, he was learning to play the uilleann pipes from the great pipe master, Leo Rowsome. It was when he heard Leon Rowsome, son of Leo, play his pipes in the Scoil Mhuire school band in Marino, that he began to beg his parents to have Leo make him his very first set. Paddy always had a vision from his early days playing. A sound he wanted to create, a sound that had never been heard before. He knew it would take much experimentation with different combinations of instruments and so he formed several groups with other musicians in duets and trios. In particular he played with Seán Potts, Michael Tubridy and Sean Keane in various combinations who would all later become Chieftains. It was not until he had formed the original line up for The Chieftains in 1962 that he finally achieved the sound that had eluded him, a sound created by Paddy's inspired choice of instruments, styles and players. It was only at this point did Paddy feel ready to give his group the title The Chieftains (a name which was inspired by the Irish poet John Montague) and confident enough to take his band into studio to record the very first of many, award winning albums. As a result of The Chieftains ability to blend their traditional sound with a never ending variety of musical genres from around the world, they have been able to collaborate with many artist and groups. Some of those include Elvis Costello, Sting, Emmylou Harris, Willie Nelson, Diana Krall and the Rolling Stones to name a few. 2012 marked the group's 50th anniversary, and to celebrate this momentous occasion, The Chieftains once again invited friends from all musical styles to collaborate on their latest album, Voice of Ages. Featuring some of modern music's fastest rising artists (Bon Iver, The Decemberists, Paolo Nutini and Imelda May among them), this album is proof that their music transcends not only stylistic and traditional boundaries, but generations as well. Most recently Paddy recorded with The Von Trapp Great Grandchildren who said they grew up on Chieftains music. The sound that Paddy created some 40 years ago has become the instantly recognisable sound of The Chieftains, which lives on fresh today and has always set them apart from any other traditional line up throughout out the world. It is simply the sound of The Chieftains.
KEVIN CONNEFF (Bodhrán, Vocals) Kevin, the voice and rhythm of the Chieftains, joined the group in 1976 replacing Peadar Mercier. Vocals now became a new element in The Chieftains sound as up to this time, there was no regular vocalist. Kevin was born in Donore, a rare musical suburb of Dublin and one of the city's most historical places. At first a jazz fan, Kevin discovered traditional music in his teens, and soon learnt to play the bodhrán and developed his singing, particularly sean nós, influenced by Paddy Tunney and Christy Moore. Kevin was also a founder member of the Tradition Club at Slattery's in Dublin. It soon became a meeting place for those who wanted to hear traditional music performed by well known performers of the tradition, allowing musicians to play with others in an organised setting. Some of the musicians and performers who played in the club even included a Chieftain or two in a solo or duet setting. In the late 1960s, Kevin joined Christy Moore and others for the recording for the now famous album Prosperous, which laid the groundwork for the group of Planxty. He was asked by Paddy to record a couple of tracks with The Chieftains in London for 'Bonaparte's Retreat', and became a permanent member soon after. Kevin's singing is in the old style which reflects interpretation and is generally unaccompanied. On the bodhrán, he can demonstrate a subtle rhythm or really heat things up. Kevin has also released a solo album, 'The Week Before Easter' released in 1988.
MATT MOLLOY (Flute) was born in Co. Roscommon, into one of the long lines of flute players for which the area is famous. He learned flute and whistle from his father, was playing in the school fife and drum band at the age of eight and by eighteen had won first prize in the major traditional music competitions. He moved to Dublin in the early 1970′s to work for the Irish national airline as an engineer. He started playing in the music scene where he first became acquainted with Paddy Moloney. Matt co-founded The Bothy Band with Donal Lunny, and they recorded four albums in as many years, all highly regarded to this day. In his own words: "We made great music and had a great time but financially we were a bit of a disaster. We had too much of a good time!" Following the group's demise, Matt joined the reformed Planxty before finally becoming a member of The Chieftains in 1979. In addition to his group work, Matt has featured on many other albums and was featured soloist with the Irish Chamber Orchestra on the centrepiece of composer Micheal o Suilleabháin's album 'Oileán/Island'. Matt lives in Westport and has 4 children, Peter, Niamh, Clare and James, with his late wife, Geraldine. Matt also runs his famous pub, Matt Molloy's, visited by many from far and wide, including Twiggy, Noel and Liam Gallagher, and Jerry Garcia, to name but a few.
TRIONA MARSHALL (Harp and piano) Hailing from a musical family in Portlaoise, Ireland, Triona began studying harp at age seven. Her natural talent led her to receive tuition under Aileen McArdle and by age eighteen, she began a four-year degree at Koninklijk Conservatorium in Den Haag studying under Professor Edward Witsenburg. Triona undertook her postgraduate studies at London's Royal College of Music, under the tutelage of Daphne Boden, graduating in 1998. From this time until 2003, Triona was principal harpist with The RTÉ Concert Orchestra. Highlights from this period include numerous performances, television and radio broadcasts of the Concierto de Aranjuez by Joaquín Rodrigo and the Harp Concerto in B-flat by George Freidrich Handel. Other work as a soloist with the Concert Orchestra includes her performance of The Seville Suite by Bill Whelan and The Pilgrim by Shaun Davey. In 2003, a chance ticket to a Martin Hayes concert and a one-off performance with The Chieftains at the BBC Proms in the Park ignited an enduring passion for Irish traditional music, beginning the journey that Triona has been on ever since. Six months after what was intended to be a one-off guest performance with The Chieftains, Triona was asked back and has been performing with them ever since, engaging in extensive world-wide tours, recording on platinum-selling albums and even receiving an Honourary Doctorate from DIT in 2013. Triona's eponymous first solo album, comprising entirely of Irish traditional music was released in 2006 to critical acclaim. Shortly thereafter, along with fellow Chieftain colleagues Cara Butler, John and Nathan Pilatzke, Triona recorded an album and performed internationally with the traditional band Tread. As a soloist on the traditional harp, she has played at events such as the opening ceremony of The Special Olympics in Croke Park Stadium, the Festival Mundial de Arpa in Paraguay and The Ninth World Harp Congress. Earlier this year Triona released a new ground-breaking harp-album called Between Too Ways, which combines a host of both newly-commissioned pieces and old tunes, all performed in a captivating array of styles.
TIM EDEY (Guitar) At just 33 years of age multi-instrumentalist and singer Tim Edey has toured the world and recorded extensively with all of the major names in Celtic roots music including; The Chieftains, Natalie MacMaster+Donnell Leahy, Altan, Capercaillie, Michael McGoldrick, Seamus Begley, Christy Moore, Sharon Shannon, Dougie Maclean, The Barra MacNeills, JP Cormier, Shaun Davey, Session A9, Lunasa, Vinnie Kilduff , Mary Black, Session A9, Julie Fowlis, Frankie Gavin and more. Tim is also a successful solo artist in the UK and Ireland and East coast of Canada especially, where he sells out shows regularly and in 2012 Tim won two major BBC awards "Best musician" and "Best duo" with Brendan Power the harmonica guru from NZ. Originally from Broadstairs, Kent where he honed his style learning from his father Richard a fine guitarist and listening to Ed Boyd, Steve Cooney and Django Reinhardt. He has lived in Ireland and now resides in Scotland where he is based and tours all over the world regularly.
ÁLYTH McCORMACK (Vocals) Born and raised on the Island of Lewis, in the Hebrides off the wild North West coast of Scotland Ályth grew up immersed in the culture of the islands. She is an artist who thrives on discovery and diversity. Her love of her own tradition gave her a thirst for music and culture which is evident in the variety of her collaborations. Ályth has shared the stage with folk greats such as Martin Carthy and Norma Waterston, jazz singers Jacqui Dankworth, Sara Colman and Leanne Carol, the legendary Ry Cooder, Brazilian ensembles and Bulgarian voice choirs and Scotland's own Eddi Reader. She is a founding member of the vocal and harp trio Shine and is lead singer with dance show The StepCrew. In 2007 she started touring with Grammy and Oscar award winners The Chieftains and has been their featured singer ever since, touring worldwide. Her most recent collaboration is with Nashville Country Star Trace Adkins whom she toured extensively with last year following on from the release of Trace's album 'The King's Gift' which Alyth featured on. She has sung in most of the best-known concert venues in America and Europe including the Carnegie Hall, The Walt Disney Hall, Los Angeles, Kennedy Centre Concert Hall, Washington DC and The Festival and Albert Halls, London and has performed with the Symphony Orchestras of Atlanta, the Pacific Symphony and the National Symphony Orchestra of Ireland. Ályth's performance is inspired by the beautiful and harsh, natural landscape of her childhood, its vibrant oral and musical tradition and the passion of the songs she learnt as she grew up. It's this passion, which drives her interpretation and performance as an adult. She has recorded as a guest on well over 20 albums and has 3 solo albums to date the latest 'Homelands' being released at this year's Hebridean Celtic Festival, on Lewis, July 17th 2015. "Homelands' came about through my love of my home in Lewis, Scotland and my love of my new home in Ireland. I moved to Ireland seven years ago. I see myself as an Islander as I come from the Hebrides, and I always will, but I also now love where I live in Ireland. It's a common thread. We are all travellers, emigrants, immigrants. The album touches on these themes of love and loss, home and emigration." Ályth McCormack. Details: www.alyth.net
TARA BREEN (Violin) Tara Breen started playing fiddle at the tender age of seven. She has achieved All Ireland titles in every age category over the years, culminating with the Senior Fiddle Title in 2012. She is a member of the Awbeg Céilí Band who won the Senior Céilí Band competition in 2013. Tara has played all over the world including America, China, India, Philippines and most European countries. She was selected by Donal Lunny for the band Ciorras, and from there went on to join the Galician piper Carlos Núñez, with whom she continues to play on a regular basis in Europe. She is currently working on an album with Conor Moriarty and Stephen Rooney. Tara is very much in demand as a music teacher and tutor and has taught at the Willie Clancy School in Miltown Malbay for the past few years. She has also taught at numerous music festivals abroad.
JON PILATZKE (Fiddle Player and Ottawa Valley Stepdancer) Jon Pilatzke is a creator of and performer in one of the most dynamic and unique dance shows touring the world today called The StepCrew. This production brings together Irish, Tap, and Ottawa Valley stepdancing and boasts an entire collective of virtuosic percussive dancers and musicians. Hailing from the Ottawa Valley of Ontario, Canada, Jon has been stepdancing and playing the fiddle for over three decades and is the three-time winner of the Canadian Open Stepdancing Championships. He has had the pleasure of performing in many different musical and theatre productions including Bowfire – a virtuosic display featuring ten of Canada's best violinists from all different genres. For the past fourteen years, Jon has been ecstatic to stepdance and play lead fiddle all over the world as a permanent fixture with The Chieftains. Performances with them have included everything from Late Night with David Letterman to the 2003 Nobel Peace Prize Awards to the wedding reception of Elvis Costello and Diana Krall. In recognition for their talents, Jon and his brother received a Gemini Award (the Canadian equivalent of an American Emmy) in 2005 and performed alongside The Chieftains for the 2006 Grammy-nominated album The Chieftains Live From Dublin: A Tribute to Derek Bell. Jon was happy to expand his horizons in the summers of 2009 and 2012 as the violinist for international sensation Loreena McKennitt, playing at some of the most prominent outdoor music festivals across Canada and throughout Europe. Summer 2013 saw him join forces with longtime friend and European folk music superstar Carlos Nunez, touring western Europe and much of South America. At one time or another, Jon has been proud to share the stage with trailblazers of Irish music such as Cherish The Ladies, Altan, Dervish, Lunasa, and Danu.
CARA BUTLER (Irish Stepdancer) A lover of the stage from very young, Cara Butler started dancing when she was six years old. Under the tutelage of renowned Irish dance master Donny Golden, Cara went on to win numerous Irish dance championships at world-class levels, including five regional and six national titles. Her competitive years also saw Cara performing with the best of Irish music exports including Cherish the Ladies, Greenfields of America, Solas, Danu, Dervish and she remains a featured dancer with these groups today. In 1992 she was invited to perform with six-time Grammy award winners The Chieftains for the first time and has been touring the world with them ever since, performing in the most prestigious venues in the world including Carnegie Hall, The Royal Albert Hall, and Tokyo's Sumida Hall. Cara is famous for her starring role as the lead dancer in the nationwide Folgers coffee commercial 'A Dancer's Morning' and can be seen dancing in Shania Twain's video 'Don't be Stupid'. In 2007 she co-created with The Chieftains' Jon and Nathan Pilatzke an acclaimed dance show called The StepCrew featuring Irish, Tap, and Ottawa Valley Stepdancing. In 2015 she was commissioned to choreograph A Celtic Sojourn with The Boston Pops conducted by Keith Lockhart and was named Dance Director for WGBH's A Celtic Christmas Sojourn. This year marks Cara's 23rd year as the principal female dancer with The Chieftains.
NATHAN PILATZKE (Irish Stepdancer) Undoubtedly one of the most dynamic and energetic stepdancers to ever hit the stage, Nathan has been performing for thirty years. Hailing from the Ottawa Valley of Ontario, Canada, Nathan (who has been aptly nicknamed Crazy Legs) started stepdancing at the tender age of five. He has performed everywhere from The Ryman Auditorium with Emmylou Harris, Ricky Skaggs, and Allison Krauss to Late Night with David Letterman and Conan O'Brien. 2005 proved triumphant for Nathan when, together with his brother they garnered a Gemini Award (the Canadian equivalent of the Emmy) for Best Performance in a Variety Program on "The Chieftains in Canada". Since 2002 Nathan has been touring the world with Irish supergroup The Chieftains, visiting countries including Sweden, Norway, China, Japan, Australia, and most of Europe and North America.