The Town Hall presents the premiere of a chronological history of the Jewish people, as depicted in musical theater. Hosted by comedian/actor/singer Robert Klein and written by playwright Glen Berger, From Moses to Mostel recounts momentous chapters in Jewish history through story and song. Musical director Frank London and an ensemble of special guests, including The Klezmatics, perform songs from Broadway, off-Broadway, Yiddish Theatre and more. From Moses to Mostel explores the humor, complexity and pain of a celebrated people.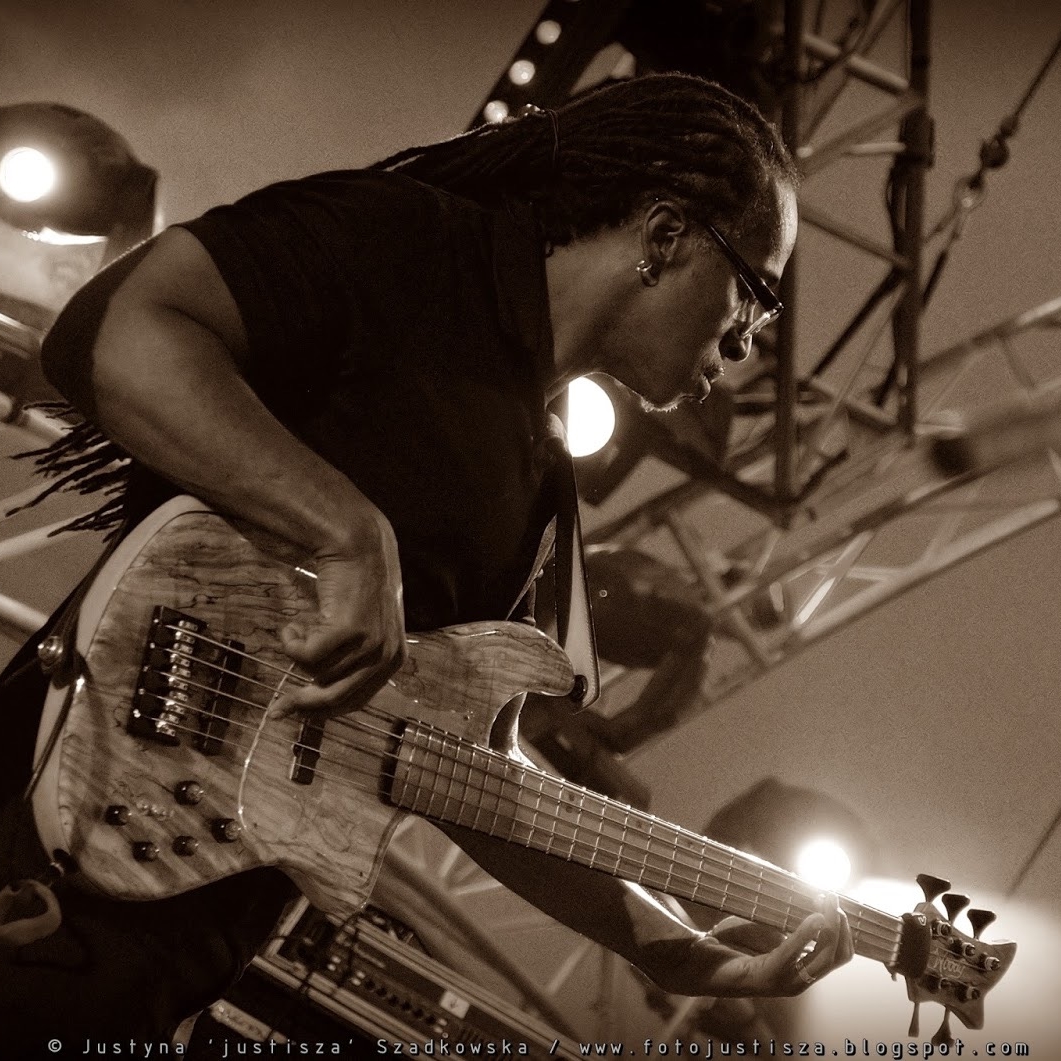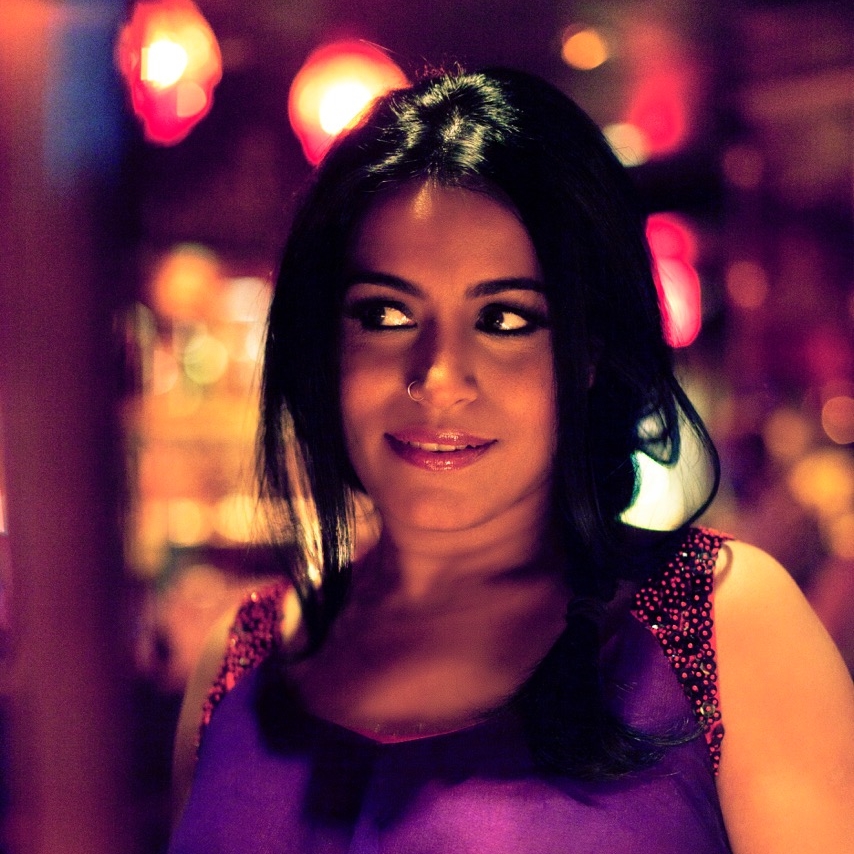 ROBERT KLEIN (Host), has entertained audiences, and he continues to have an acclaimed career in comedy, on Broadway, on television, and in film. Born in the Bronx, he was a member of the famed "Second City" theatrical troupe in Chicago. He was nominated twice for Grammy Awards for "Best Comedy Album of the Year" for his albums "Child of the Fifties" and "Mind Over Matter." He received a Tony Award nomination for Best Actor, and won a Los Angeles Drama Critics Circle Award for his performance in the hit Neil Simon musical, "They're Playing Our Song." Among dozens of starring and guest-starring roles on television, he co-starred in the hit NBC series, "Sisters," has a recurring guest-starring role on "Law and Order." He regularly appeared on talk shows, making more than 100 appearances on "The Tonight Show" and "Late Show with David Letterman." Currently, he can be seen on "The Tonight Show with Jimmy Fallon," where he is a show favorite. Robert, a lifelong New Yorker, makes his home in Westchester and New York City.
GLEN BERGER (Writer), cut his teeth at Seattle's Annex Theatre back in the '90s. His plays since then include Underneath the Lintel, which has been staged more than two hundred times worldwide, been translated into eight languages, and won several Best Play awards; and O Lovely Glowworm, a 2005 Portland Drammy Award Winner for Best Script. He is a New Dramatists alumnus. In television, Glen has won two Emmys (out of twelve nominations), and has written more than 150 episodes for children's television series including Arthur (PBS), Peep (Discovery/The Learning Channel), Big and Small (BBC), and Fetch (PBS), for which he was the head writer for all five years of its run. Glen spent six years cowriting the script of Spider-Man: Turn Off the Dark.
ELEANOR REISSA (Director), is a Tony nominated director, an Israel Prize nominated musical theatre adapter, an award winning playwright, an international concert and recording artist, and a Broadway actress. Most recently in NYC she directed a workshop with Sally Field o a one-woman show, THE SCUTLEY PAPERS by Jamie Wax. She received an honorary chair at Colgate University, where she directed and choreographed THE THREEPENNY OPERA. Eleanor's directing includes mentoring new works as well as interpreting classics; from COWGIRLS (an original country/classical musical) to THE SKIN GAME by John Galsworthy for the Mint Theater. As a playwright, her plays have premiered in Chicago, workshopped in New York, Los Angeles and Seattle. An anthology of her plays, "The Last Survivor and Other Modern Jewish Plays" is being published this year. Latest creative adventures: recording with Frank London and the Klezmer Brass All Stars. www.eleanorreissa.com
FRANK LONDON (Music Director), is a member of The Klezmatics, Hasidic New Wave, has performed with John Zorn, LL Cool J, Mel Torme, Lester Bowie's Brass Fantasy, LaMonte Young, They Might Be Giants, David Byrne, Jane Siberry, Ben Folds 5, Mark Ribot, Maurice El Medioni and Gal Costa, and is featured on over 100 albums. He has been featured on HBO's Sex and the City, at the North Sea Jazz Festival and the Lincoln Center Summer Festival, and was a co-founder of Les Miserables Brass Band and the Klezmer Conservatory Band.
JOANNE BORTS (Singer), Broadway: Once (original cast); Fiddler on the Roof; Rodgers & Hammerstein's Cinderella. Off-Broadway: Showboat (Carnegie Hall); On Second Avenue; Hello Muddah, Hello Fadduh; Night in the Old Marketplace; Kids & Yiddish; The Golden Land. Moses Man (NYMF/GEVA) Tours: Fiddler; Cinderella; Funny Girl; Those were the Days. Concerts: Carnegie Hall (with Neil Sedaka and the Klezmatics; Warsaw Zingera Festival; Vienna Kulturherbst; KlezFest London. Recording: Witches of Lublin (NPR); Milken Archive (Vienna Chamber Orchestra) www.JoanneBorts.com@LushandHora. For Theo.
RACHEL STERN (Singer) is a graduate of NYU. Broadway credits include, Shrek The Musical, High Fidelity, Tarzan The Musical. She is also in the anticipated Broadway show, DIner! the Musical. T.V. appearances in, Law and Order, Law and Order SVU, Louie, The Big C, and Unforgettable. She also voices several video games, cartoons, and commercials. Recently, she voiced the main singing character, "Liz" in HBO's "My Depression". Rachel also sings all over the country in a band with Jarrod Spector. "Love to my husband, Paul!"
ROB EVAN (Singer), has performed in seven leading roles on the New York Stage including the original Broadway cast of Jekyll & Hyde, playing the title roles for three years and over 1,000 performances worldwide. He also appeared on Broadway as Jean Valjean in Les Miserables, Kerchak in Disney's Tarzan, "The Dentist" in Little Shop of Horrors, and Count von Krolock in Jim Steinman's Dance of the Vampires. Off-Broadway, Rob created the roles of The Dancin' Kid in Johnny Guitar and the hero Miles Hendon in Neil Berg's The Prince and the Pauper.
STEVE ROSEN (Singer), Most recently appeared in the world premiere of A Confederacy of Dunces starring Nick Offerman at the Huntington Theatre. On Broadway he originated roles in Monty Python's Spamalot, The Farnsworth Invention and the 2009 revival of Guys and Dolls. He co-created and co-starred in the long-running late night comedy-improv benefit Don't Quit Your Night Job and the musical The Other Josh Cohen, for which he and David Rossmer were nominated for 6 Drama Desk Awards, a Lortel and an Off-Broadway Alliance Award. They lost them all. The Other Josh Cohen played the Paper Mill Playhouse last year and is poised for a return engagement in New York City. Other Off-Broadway: Peter & The Starcatcher, CQ/CX and Pretty Filthy (2015 Lortel Best Supporting Actor Nomination). He plays Counselor Michael Guthrie on Law and OrderL SVU and has appeared on many other tv shows including: Nurse Jackie, The Good Wife, Masters of Sex, Psych, Person of Interest and Kings. On film he's appeared in: The Humbling, Storytelling, Arthur and the upcoming Untitled Woody Allen 2016. Twitter: @sweetrosen Instagram: @stevierosen
YOSHIE FRUCHTER (Guitar) is a guitar, bass, oud player and composer whose band, Pitom (Tzadik Records) has received critical acclaim from Jazz Times magazine, the Wall Street Journal, Guitar Player Magazine and many more. The unique blend of rock, jazz, experimental and jewish styles in his playing and composing is a defining characteristic of his music. He has toured the US and Europe with Pitom and other groups, playing the Atlantique Jazz Festival in France, the Krakow Jewish Culture Festival, Saalfelden Jazz Festival in Austria and others. He recently released an album on the new Jewish record label Blue Thread Music of post-rock arrangements of old cantorial recordings entitled Schizophonia. He is also writing music for and preparing to record an album with a new project called Sandcatchers, featuring oud, lap steel, bass and percussion. In addition, Yoshie is a sought-after freelance musician in New York City in bands ranging in style from acoustic world music to heavy metal and has performed with John Zorn, Cyro Baptista, and Frank London, among many others.
BENNY KOONYEVSKY (Percussion), a native of Haifa, Israel, has made his Home in New York City since 1986. In that time, he has had the opportunity to play with such musicians as diverse as Turkish artist Omar Faruk Tekbilek, jazz artist and 2009 Grammy Nominee Kate McGarry, American folk-singing trio Peter, Paul and Mary and one of the world's reigning Prima ballerinas, Diana Vishneva, spanning genres from Cuban to classical. In the States, Benny has studied Latin percussion with Frankie Malabe and Bobby Sinabria. He has spent time in Cuba learning from "Lali" Raul Rodriguez from the group Clave y Guaguanco and Piloto from Klimex. He received a Master's degree from the Juilliard School and a Bachelor's degree from the Manhattan School of Music. Benny appears on Broadway in The Lion King, Spamalot, West Side Story, Burn The Floor, 2008 Tony winner – In The Heights, 9-5, Nice Work If You Can Get It, Annie and Billy Elliot. Among of his Off-Broadway credits are: Guys and Dolls (Longwharf Theater, New Haven, CT), Dessa Rose, Caroline or Change, 40 Naked Women A monkey and me, Himself and Nora and The American Pilot, for which he also composed the score (Manhattan Theatre Club).
BOOKER KING (Bass), is a native of New York City. Booker graduated from Five Towns College and studied under Bob Cunningham, Richard Davis and Homer Mensch. Booker has toured the world laying down powerful grooves and orchestral melodies. Among the artists he has performed and/or recorded with are Jane Siberry, Angelique Kidjo, Kelis, Grant Green Jr., Santana, Defunkt Big Band, Yoko Kanno, Corey Glover, Dean Brown, Mary Wilson, Stephanie Mills, Paul Shapiro, Paul Simon, Bill Sims and the American Roots Orchestra, Femi Kuti, Billy Cobham, Bobby Caldwell and Lila Downs.
BRIAN DRYE (Trombonist and Pianist), leads the group Bizingas whose debut album was hailed as "one of the best introductions to a new band" by The New York Times. As a founding member of the eclectic chamber ensemble "The Four Bags", his compositions have premiered at Lincoln Center, Symphony Space and BAM. Brian has lent his unique trombone voice to groups as diverse as balkan brass juggernauts Slavic Soul Party and Frank London's Klezmer Brass Allstars. In 2008 Brian created Ibeam Brooklyn, a performance space and home for creative music in Brooklyn, NY. Brian is a teaching artist for Carnegie Hall and has worked as a coach and mentor for music educators throughout New York City.
DAN ROSENGARD, a native of Boston, studied piano privately and at The New England Conservatory of Music. He later attended Columbia University, and graduated from The Berklee College of Music with a magna cum laude degree in Piano Performance. Dan has appeared with artists as diverse as Billy Joel, Debbie Gibson, Anthony Newley, choreographer Jennifer Muller, The Manhattan Rhythm Kings, Vince Giordano's Nighthawks, and Tavares. He has recorded with John Zorn's "Cobra," Leon Redbone, Darden Smith and the DMP Big Band, among others, and has performed on many film and television soundtracks, commercial jingles, industrials and Broadway productions. In addition, Dan was a member of the creative team at NBC's "Saturday Night Live" for two seasons. In this capacity, he worked closely with cast members including Will Ferrell, Tina Fey, Jimmy Fallon and Tracy Morgan. Recent activities include live performances with Stevie Wonder, Sting, Melissa Manchester and Wayne Newton; producing a CD for MoMA, featuring many Broadway/Pop stars; playing in and conducting the house band for Frairs Club tributes to Robert De Niro, Frank Sinatra, Tom Cruise and Smokey Robinson; and, playing solo piano at a private dinner hosted by Lionel Richie.
MATT DARRIAU (Sax, Clarinet, Kaval), plays reeds, and various ethnic woodwinds. His music is informed by his long-standing commitment to jazz, klezmer, Balkan and Celtic idioms. In addition to his work with the grammy winning Klezmatics, he leads his own Balkan rhythm quartet, Paradox Trio, which regularly performs in the US and abroad. The group's third CD, Source, explores the common ground between Balkan and klezmer music; their fourth recording, Gambit, was nominated for a 2006 German Critics Award. He has recorded and performed with David Byrne, Marc Ribot, Roberto Rodriguez, So Called, Slavic Soul Party, Steve Bernstien, Ben Folds Five and many others in the New York scene.
LORIN SKLAMBERG (Klazmetics), has been involved in the world of Jewish music since he was 15 years old, when he co-founded a band, Rimonim, with three Hebrew school classmates at his conservative shul in Alhambra, California. After being introduced to klezmer, Lorin began to seek out songs within the genre, but it wasn't until after he moved to New York in the early '80s that he was able to incorporate klezmer into the music he performed.Prior to that move, Lorin attended two California universities and dabbled in Early Music, opera, American folk and pop and Balkan and East European musics, in addition to dancing and singing in four semi-professional ethnic song and dance ensembles. He studied voice, guitar, accordion and oud and served as the cantor at USC's Hillel House and Los Angeles' gay and lesbian synagogue, Beth Chayim Chadashim.Since the creation of the Klezmatics, can be heard on some 50 CDs, and also composes and performs for film, dance, stage and circus, produces recordings, and teaches and lectures from London and Paris to Kiev and St. Petersburg. By day he works as the Sound Archivist for the YIVO Institute for Jewish Research.
RICHIE BARSHAY (Klazmetics), most noted as a member of the Herbie Hancock Quartetsince 2003, has established himself as a prominent musical voice of his generation. Regarded as "a player to watch" by JazzTimesmagazine, he maintains a busy international schedule with some of today's top artists including Hancock, The Klezmatics, Kenny Werner and Chick Corea among others. In September of 2004 he was named an American Musical Envoy by the U.S. State Department, along with the renowned Latin-Jazz ensemble Insight. Now based in New York City after 5 years on the Boston music scene, Richie began playing Jazz and Afro-Latin music during his youth and has expanded his focus to Indian rhythmic concepts and tabla, inspiring his 2005 recording debut Homework and the launching of his new band, The Richie Barshay Project. More about him atrichiebarshay.com
DEEP SINGH, has been steeped in music since the age of three and at six years old became a disciple of the late tabla master, Ustad Allah Rakha. Singh's versatility as a performer, composer, producer and engineer has given him a unique place in the music industry resulting in some very innovative collaboration's with leading artists from the East and West. Some of Singh's work includes; A. R. Rahman/Andrew Lloyd Webber's musical "Bombay Dreams", Twyla Tharp's musical "Come Fly Away", composing music for the prime minister of India "Anthem of Us" which debuted at Madison Square Garden/Time Square, various projects with Carnegie Hall, Ghost writer for several pop artists, Falu's Bollywood Orchestra, Frank London and Athena Ensemble. Singh will be launching his company HalfKaste Productions 2016 –www.halfkaste.com
FALU (aka Falguni Shah), is internationally recognized for her rare ability to seamlessly blend a signature modern inventive style with a formidable Indian classically-shaped vocal talent. In her early years in Bombay, singer Falu (aka Falguni Shah) was trained rigorously in the Jaipur musical tradition and in the Benares style of Thumrie, honing her talent for up to 16 hours a day. She later continued studying under the late sarangi/vocal master Ustad Sultan Khan, and continues to study with the legendary Smt. Kishori Amonkar (Jaipur style). Falu moved to the States in 2000 and was appointed as a visiting lecturer at Tufts University where she taught Indian Classical Music for 2 years. Falu's subsequent career in the States had led to a series of brilliant and high profile collaborations with Yo-Yo Ma, Wyclef jean, Philip Glass, Ricky Martin, Blues Traveler and A. R. Rahman amongst others. She was appointed Carnegie Hall's ambassador of Indian Music in 2006, where her shows at Zankel Hall have been consistently sold out (as part of the Carnegie Hall's Weill Music Institute series).